PRESS RELEASE
FOR IMMEDIATE RELEASE

Long-Lost Secrets of Success and Defeat of Fast Food
Pioneer Dick Naugle Revealed in Tell-All Book
AUSTIN, Texas, June 27, 2018 – Dropping out after the 4th grade in the early 1900's didn't stop Richard "Dick" Naugle from pursuing his entrepreneurial dreams. Instead, he received his training to open a successful chain of fast food American/Mexican restaurants through the infamous "School of Hard Knocks." This fascinating story of business successes and failures, "The 'N" Effect", is scheduled to be released online at www.theneffect.com and is available via eBooks download as well as soft cover.
Join Naugle's grandson, Author Bill Naugle, in "The 'N' Effect", as he travels back in time with this insightful, emotional, humorous and inspirational biographical journey of the man who made the biggest impact on him and instilled strong work ethics – his grandfather. Learn firsthand how the senior Naugle, who possessed a brilliant mind for the food business, had a significant impact on shaping the way early fast food restaurants operated. Discover how Naugle, who often collaborated with fast food giants like the McDonald's brothers, carved out his own path to opening the first 'FAST' drive-thru Del Taco restaurant in Corona, California and then later, opened a chain of American/Mexican fast food restaurants called "Naugles."
Author Bill Naugle began his journey decades ago, piecing together lost Naugle family history that was never made public or strangely excluded from restaurant history books. Along the way, he uncovered family secrets, including his grandfather's famous original red sauce recipe created over 40 years ago for his Naugles restaurants. Naugle gives readers an unapologetic look into not only the triumphs of this fast food pioneer and how he had a unique way of motivating his employees, but also his failures and disappointments in both business and his personal life. "The 'N' Effect" will inspire and guide with no-nonsense advice, anyone who dreams of owning a restaurant, works with the public or has goals of operating their own business one day.
"The 'N' Effect" is available for $19.95 in hardback and $13.95 in eBooks at naugles.com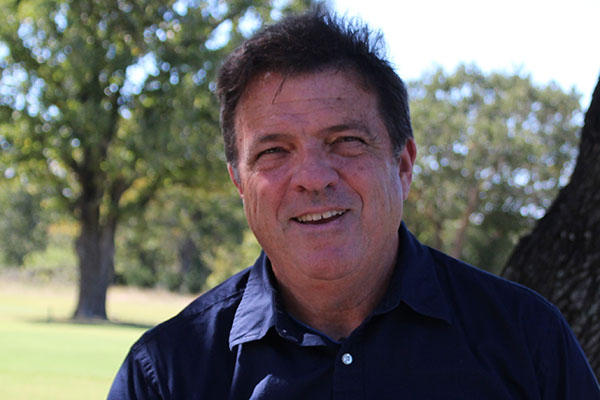 About the Author Bill Naugle
Bill Naugle began his life washing dishes, sweeping floors, and picking up trash in parking lots. Having worked his way through various levels of management, he migrated from restaurant, to finance, to outside sales of construction products, including becoming an ADA specialist, to finally a successful seller of new homes in the Austin, Texas area.
For more information about "The 'N' Effect" or to schedule an interview, please contact the author directly at (512) 550-3661 or bill@naugles.com