Naugles Sets the Standard. Which is it? Naugles Macho Burrito or Naugleburger– Order Please.
Seems like a toss-up. After reviewing tweets and reviews up to now— it is a close competition between the Naugles Macho Burrito and the Naugleburger, as to which fans love the most!
#machoburrito #naugleburger #naugles #hotsaucerecipe #therealnaugle
Naugles Macho Burrito
Nowadays, memories fade. As burrito sizes keep getting smaller, customers end up ordering 2 or 3 to make up for the smaller sizes.
So Dick Naugle says, "as things age, they tend to get smaller. Well, that's what happens as you mature." Of course, he laughs at the same time. What you really need is a Naugles Macho Burrito!
As you think back, remember the Naugles Macho Burrito? Most definitely, the name say's it all. Big or in not-so-perfect Spanish- MACHO!
Due to the size, it takes two hands to handle it!
As a result, the Macho Meat burrito is over a one pound all beef burrito. Because the Macho burrito adds freshly grated cheddar cheese, tomato slices, lettuce and onions. All items prepared fresh daily for the customer experience. Finally, to complete the Macho meal, Naugle family sauces compliment the meal with a unique flavor.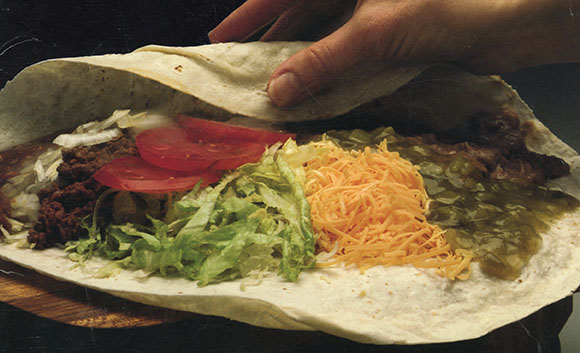 So who can forget about the Macho Combo? The brother of the Macho Meat, the Macho Combo added refried beans. Although similar in size, it is slightly smaller.
Overall, both Macho burritos are a pound of pure perfection wrapped in a warm flour tortilla.
In the end, the tortillas had to live up to the Dick Naugle standards. As well as the presentation and packaging must be perfect.
Do we miss those days or what?
Now Macho Nachos are popular too. Naugles sells tons of flavored chips. But nevertheless, it was not a Dick Naugles favorite.
Why? Well, it is not necessarily the product, but it slowed down the service in most kitchens.
Consequently, chips could get stale or soggy in kitchens with a lower sales volume. Therefore, overtime as proved out with a majority of his philosophies, he was right.
Most noteworthy, many complaints lodged at corporate, cause the remainder of his hair to fall out.
Bottom line, the Macho Nachos are not properly prepared on a consistent basis. But even with the problems, Macho Nachos are a favorite.
Macho is Naugle– hands down and without exception. Dick Naugle owns the name, no matter the stance of any litigation.
As a side note, Dick Naugle names cheese in a can–'fake squeeze-cheese'. This is tried for a very short time. And again, Dick Naugle complains. Today, the great grandsons might say, "What da heck!" Just like Great-Gramps.
Again, Dick throws another fit. There is no way a heated canned cheese sauce is ever offered in a Naugles. Finally, it was one of the few times, management at the time gives in to his "resist" stance.
So simplicity of menu is a key and proves true every time. Naugles no longer exists.
Ask yourself this question, does In-n-Out need onion rings? At the drop of a hat (A Dick Naugle favorite saying), heck no. There is no doubt anything added to the menu will instantly sell a bunch? No doubt the answer is yes, but does it make sense for the CONCEPT- and a resounding NO is the answer! Dick Naugles stands at attention, gives a nod and agrees wholeheartedly.
Naugleburger
In addition posts, tweets and communications abound with the desire for a fresh Naugleburger.
Hot off the grill!
Most of all the messiness rivals the Macho burrito. Definitely, two hands required here, along with a bunch of napkins. Seems like no other company offers such today. For the avid Naugle or Del Taco fan with a big appetite, Naugles is the perfect choice.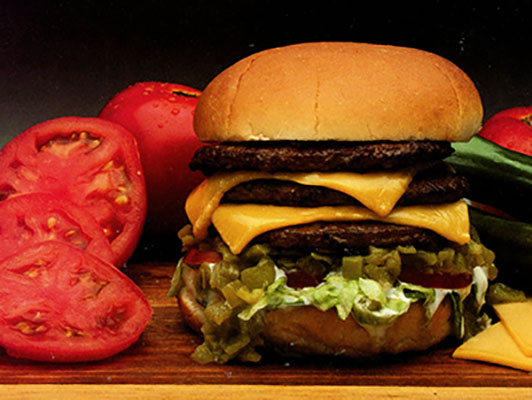 Most noteworthy in the photo, the Naugleburger depicted is with chiles. Maybe, you have it anyway you want? There is no maybe! First of all, Naugles made it your way! This is way before Burger King famously stated, "Have It Your Way!"
So at Naugles, preparing food your way is the standard. As always, this is not something new or special.
Probably by now you can not make up your mind between burrito and burger. Who can blame you! Laughingly, let me complicate the issue for you. How about fresh French fries or a bean cup. As back in the day, no one left hungry!
What, did we forget something?
Most definitely, how about the dessert bar?
Dessert Bar
Now, Naugles specializes in ice cream or more appropriate titled, "frostie mix." Compliment the meal with a freshly mixed milk shake or flavorful topped ice cream sundae?
Another reason to check this out!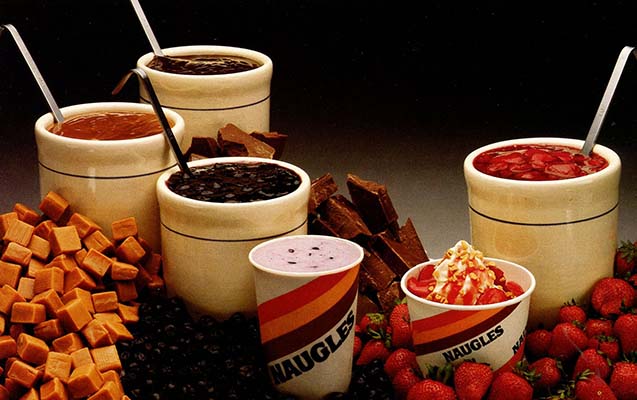 Finally, introduced at Del Taco, Dick Naugle was one of the first entrepreneurs to add a desert station, combined with not only hamburgers, but a complete line of American-Mexican goodies.
Dick Naugle teams up with Taylor Freezer Corporation and Carnation. Furthermore, Dick Naugle helps with design and delivery of not only delicious ice cream for sundaes, but a more liquid shake mix.
In conclusion, this design for two troughs from one machine is revolutionary. And fresh strawberry, blueberry and pineapple toppings finish off a fresh, high quality, and fulfilling meal.
Seems like Dick Naugles favorite included—Hot fudge! Yummy…. with Nuts too! No surprises here as to how often he huddles around the hot fudge dispenser. Or is that his grandson, Bill Naugle instead?
So if this brings you back to the old days, GREAT!
And if not, check out below-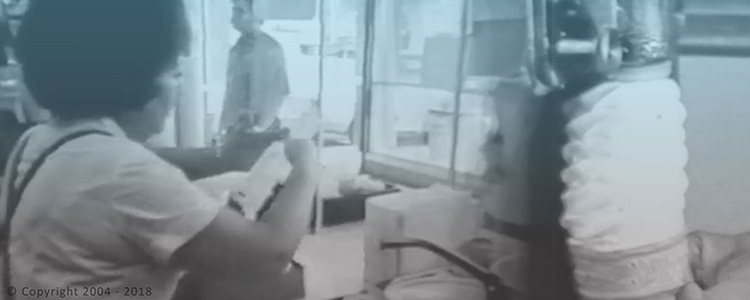 So if you are not hungry by now, as Dick Naugle might blurt out, "You need to get your head checked!"
Buy the Book
The N Effect | The Power of Influence
Meet the man who put the "fast" in fast food. Despite never finishing fourth grade!
Buy the Book